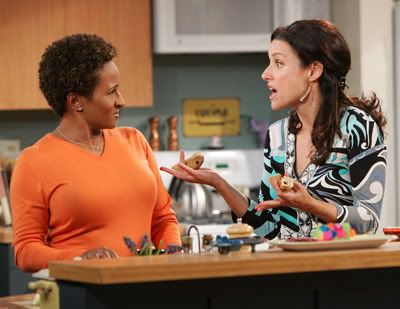 'til it's my birthday month.
heehee
Did anyone watch
The New Adventures of Old Christine
last night?
If so, you'll totally get the above.
On an unrelated note...my latest obsession is
WebBoggle.
It's so very addictive.
I have been playing it until 3 am some mornings.
Oh my. Did I just say that out loud?
In other news....my whole downstairs is clean at once.
That's huge in my world.
Now I just have about 5 loads of laundry and 2 bedrooms to clean and my whole house will be clean at once and the laundry done.
I'll believe it when I see it.
Peace out - I'm tired and I'm working in the morning yet here I sit at 12:47 am, talking to YOU!